Take care of your health holistically
Why Sunlighten
The Sunlighten Story
BRINGING LIGHT FOR OVER 20 YEARS
Our life-changing wellness journey began two decades ago when our co-founder's brother was in a very dark place with his health, and his experience with infrared sauna therapy literally brought him into light and health. That sparked the desire in Connie and Aaron Zack to share this amazing technology with others.
What is Infrared?
NATURE'S HEALING RAYS
The sun's healing rays bring us many healthy, healing benefits in the range of light called infrared, and nearby visible red light. You may not even realize all the ways you've encountered infrared every day, and all the ways it works to help our bodies and our world. Learn more about how Sunlighten harnesses a natural solution to wellness.
What does it feel like?
The experience of a Sunlighten sauna session is therapeutic, healing, relaxing and enjoyable. It's not so unbearably hot you have to make yourself endure it. Sunlighten's gentle heat embraces you in a meditative, cleansing, and calming environment. It leaves you feeling energized, positive and rejuvenated.
Sunlighten Collection
AS FEATURED IN
Partner Testimonials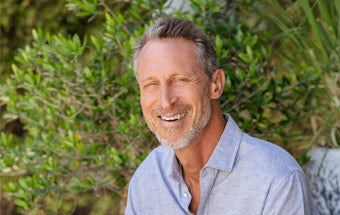 Infrared saunas are very effective in reducing the stress response and creating balance in the autonomic nervous system. They can improve circulation, help with weight loss, balance blood sugar, and improve detoxification—each of which improves your brain function.
Dr. Mark Hyman, MD
Functional Medicine Doctor, Founder The UltraWellness Center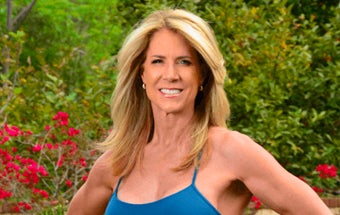 After careful research and speaking with trusted colleagues, I opted for a Sunlighten, the only brand clinically shown to raise core temperature so you burn more fat and more effectively detoxify.
JJ Virgin
Fitness Expert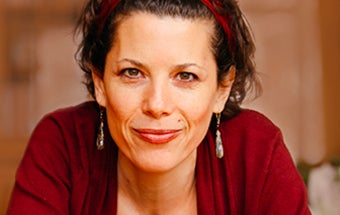 There is a mountain of evidence on infrared sauna use showing that it is as foundational as diet and exercise. Sauna use is a miracle practice. I love my sauna. I use it. I benefit from it.
Susan Peirce Thompson, Ph
Founder of Bright Line Eating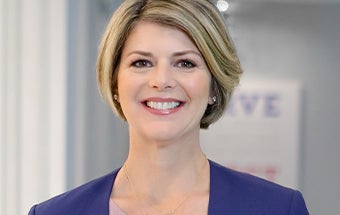 I use my Sunlighten Sauna two or three times a week, every week. As a busy executive and mom, I have very few minutes to myself. Nothing helps me relax and detox in the little time I have available like my personal sauna!
Dr. Amy Myers, MD
Functional Medicine Doctor, Author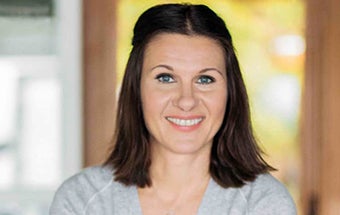 After looking into numerous infrared saunas, I chose Sunlighten because of their most effective SoloCarbon infrared technology, quality of materials and the enjoy vs. endure sauna experience. I believe that Sunlighten has the best sauna for you.
Magdalena Wszelaki
Hormones Balance, Certified Holistic Health Coach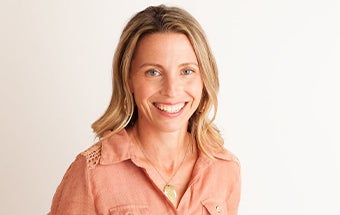 When I purchased my Solo I was nervous if I'd use it enough to justify the investment. Years later, I still happily use my sauna weekly, as does my family. It's snuggly and relaxing. I get a healthy sweat in the convenience of my own home. I love having a home sauna. I know I'm investing in my short and long-term health each time I use it.
Bridgit Danner
Functional Health Coach, Detox Expert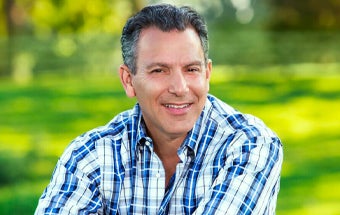 Full spectrum IR sauna therapy would be a multibillion dollar drug if it came in a pill. The ability to heal endothelium, improve symptoms and prognosis for congestive heart failure and coronary artery disease is remarkable. Sunlighten saunas are the only infrared saunas clinically shown to lower blood pressure and reduce belly fat, both contributing factors to a healthy heart. 
Dr. Joel Kahn
MD
Read More About The Health Benefits of Infrared Saunas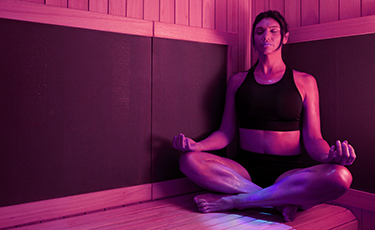 How Infrared Sauna Can Help With Relaxation
Relaxation may be an infrared sauna's most underrated superpower. We look at some of the science that shows dry sauna heat makes positive physiological changes in the body that help with stress and relaxation.
Which sauna is right for me?
Choosing a sauna to add to your wellness routine means looking at your lifestyle and your health goals to find the sauna that will be the best fit. We'd love to help you do that! Whether it's relaxation you're craving or deep detoxification, Sunlighten infrared saunas will help you achieve your wellness desires. From weight loss to muscle recovery and skin rejuvenation, our patented infrared technology will restore your body and your mind. Select your health benefit need(s) and how many people you want room for in your sauna to learn which options are best for you.