Portable Sauna
HYMAN'S OFFER: $2,249 ($1,050 SAVINGS)
$950 OFF SAUNA + $100 OFF SHIPPING
The Solo® System surrounds your body with the transformative benefits of Sunlighten's premier far infrared technology in a unique wellness cocoon (9 heaters over and under you). It's the same patented infrared in our cabins, refitted into this smaller, personal-size infrared sauna. Cozy and convenient, easily nests to fit into a corner or a closet. 

Use code HYMAN at checkout for an exclusive discount. 
mPulse with Red Light
CONNECTED & CUSTOMIZABLE RED/NEAR, MID & FAR IR  
Optimize your well-being in Sunlighten's premier, patented 3 in 1 infrared sauna, with integrated red light, delivered through 6 pre-set health programs in optimal dosages. Support your goals, create routines, and enjoy in-sauna entertainment. The mPulse Smart Sauna will make you want to sauna more. It's why you want one in your home for the ultimate wellness gift. 
Save up to $1,149 on a cabin sauna purchase. Mention code "Hyman" for discount.
Amplify Full Spectrum Sauna
TAKE YOUR SAUNA SESSION TO THE NEXT LEVEL
You'll sweat deep, sweat fast and feel productive in an Amplify full spectrum sauna. You save time plus get the maximum physical benefits of Sunlighten's proven most-effective full spectrum infrared therapy quicker and in a more intense, hotter heat amplified by halogen heaters at an affordable price.
Signature Far Infrared Sauna
MOST EFFECTIVE FAR INFRARED SAUNA
For simplicity and superior far infrared, give yourself a Sunlighten Signature home sauna. In your peaceful sanctuary, enjoy a deep cellular detox and support your overall wellness with the push of a button. The Signature offers affordability and our perfected SoloCarbon® heating technology delivering the highest quality and quantity of far infrared heat.
Sunlighten is Dr. Hyman's #1 Sauna Choice
"When it comes to infrared saunas, Sunlighten is my go-to brand. Their saunas reduce inflammation throughout the body—a key contributor to many chronic diseases associated with aging—and lower the risk of both heart disease and stroke. Plus, Sunlighten saunas are backed by years of scientific research and testing, ensuring that you are getting the most effective and safe sauna experience possible."

- Dr. Mark Hyman, MD
Sunlighten infrared supports every fundamental practice Dr. Hyman recommends: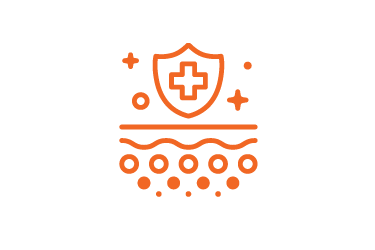 Inflammation 
Infrared heat and light help regulate inflammation through its interaction with the circulatory system. Regular sessions help blood vessels stay healthy to deliver oxygen and nutrients throughout the body. 
Which sauna is right for me?
Choosing a sauna to add to your wellness routine means looking at your lifestyle and your health goals to find the sauna that will be the best fit. We'd love to help you do that! Whether it's relaxation you're craving or deep detoxification, Sunlighten infrared saunas will help you achieve your wellness desires. From weight loss to muscle recovery and skin rejuvenation, our patented infrared technology will restore your body and your mind. Select your health benefit need(s) and how many people you want room for in your sauna to learn which options are best for you.