Day 1: Be a Sweat-er Today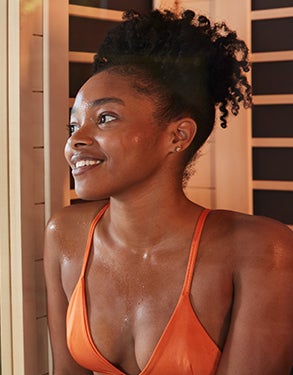 Why: Sweat is good for us. It does many great things for our bodies: it can boost energy, help maintain healthy weight, aid in increasing the immune system, improve mood, revitalize skin, and promote good sleep. 
We all sweat differently because each body has its own patterns of pores and glands that release the wellspring beneath your skin. Sweat is like fingerprints—it's unique to you! Learn about the many factors that affect the way you sweat here.
What: Schedule yourself a 30- to 40-minute sauna session and focus on maximizing your sweat. Drink plenty of water. Try applying our sweat amplifying cream to increase sweat. Maybe stack your session with a workout before or after. Experiment with a new setting, session length, or time of day. If you're still acclimating to sauna use, always start slow; we recommend 15-minute sessions for beginners.