My wife, Connie, and I are committed to making our healthy lifestyle a family affair. Our boys are still young, so we try to be active as a family. Eating healthy meals together is also a wellness habit that makes sense for us. In the spirit of Men's Health Month, I would like to share some of my favorite tips for involving the whole family in the quest to become healthier and happier.
Active Family Fun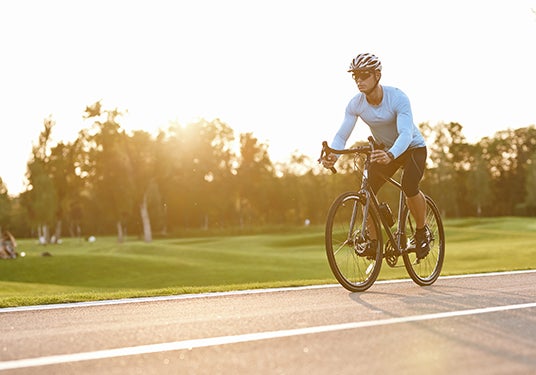 I love to run, bike and swim, and I do my best to maintain a regular training schedule. But with work, home, and community responsibilities, life gets busy fast. Some days it's just too hard to squeeze in my own workout. On those days, kicking the soccer ball around the yard with my two boys, going for a family walk, or taking a quick trip to the park are great substitutes to keep me moving.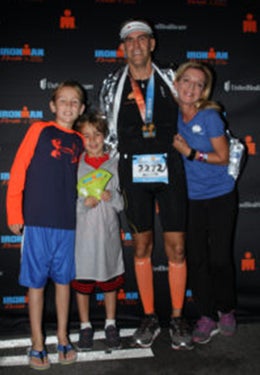 A couple of years ago, I trained for an IRONMAN triathlon. This was a big-time commitment, so I asked for my family's help as I focused on my training. I spoke with my kids about why I was taking on such a big challenge. I encouraged them to join me in some physical training activities and we shared some great bonding moments as a result.
Combining active fun and family time makes it easier to get everything in. Plus, it shows my kids that I put a priority on staying fit and healthy. These articles from Parents and Health list lots of other ideas to get the family moving, including some indoor activities perfect for those rainy days.
Healthy, Family Meals
I enjoy cooking and encourage my sons to join me in the kitchen to lend a hand, despite the inevitable mess that follows. For the Zack family, cooking healthy meals together is a great way for us to fuel up with nutrients and to connect with each other. When we fix dinner together, we talk about the day's events, learn about healthy food choices, and even do some math and science.
When our kids were younger, we kept the food prep fairly simple. It was a great way to teach them that healthy eating doesn't have to be complicated. We incorporate as many whole fruits and vegetables in our meals as possible. And with all that washing and chopping, our kids can easily get involved. Organizations like Cooking with Kids have all kinds of resources, including recipes and videos, to help your family learn about healthy cooking and eating.
Work-Life Balance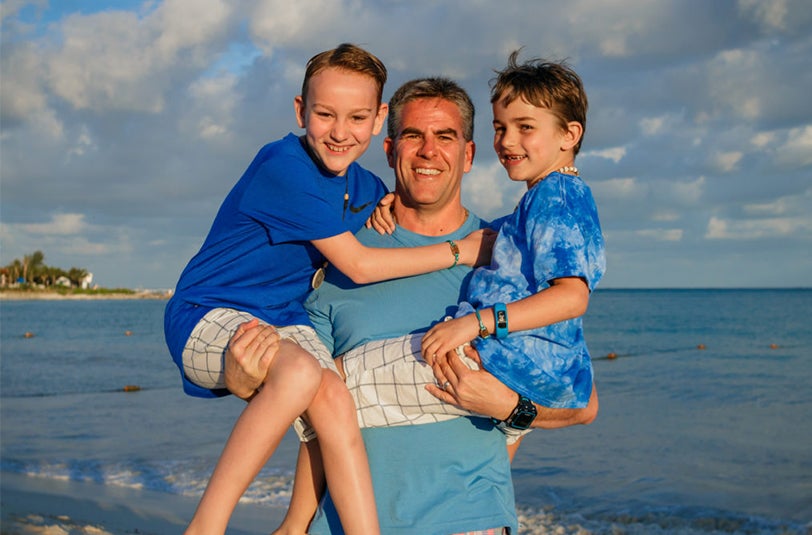 Support from our families is so important to maintain a healthy lifestyle. That is why Connie and I have built a work environment that helps the Sunlighten team involve their families in their wellness journey. We encourage our employees to use their vacation time, and we support flexible schedules that allow for family and self-care. To help make this a little easier, our workplace wellness program includes a fitness center and healthy lunches from a local chef.
Not surprisingly, everyone on the Sunlighten team is already pretty focused on wellness. Some would say we have a few "fanatics" on our payroll! As a group, we're always looking for new ideas to make more time for healthy living. I especially like these tips from Forbes: let go of perfectionism, unplug, and limit time-wasting activities.
Happy Men's Health Month!