We recently spoke with James about how he uses his Sunlighten mPulse Believe to help him get in the right mindset, practice active recovery, and ensure his muscles are healing post-workout…plus a few other updates! 
Sunlighten: How frequently do you use your sauna?
James: I tend to use my mPulse sauna around five times a week, for approximately 45 minutes to an hour as part of my daily routine. Not everyone can comfortably sit in the sauna for that long, however, your body gradually adapts to the heat and I've worked my way up to these session lengths over time.
I find that my sauna sweat session time will depend on my training schedule, but regularly use it as part of my post-workout recovery.      
Sunlighten: How has the Sunlighten mPulse improved your post-workout routine?
James: I've used heaps of different saunas in the past and found my Sunlighten is by far the best for recovery and relaxation post-workout. Within a few months of using my Sunlighten sauna at least five times a week, I noticed that my recovery turnaround time was so much better post-workout.
Sunlighten is the only infrared sauna on the market that provides three different spectrums of infrared wavelengths – near, mid and far-infrared. By having all three wavelengths, I'm able to receive so many extra benefits as part of my post-workout routine. For example, since using my Sunlighten sauna I've noticed an increased blood flow to my joints, meaning I'm much less sore in my joints following my workout. I've also noticed that my recovery does not take as long, so my muscles repair faster and I am not impacted as much by DOMS as I used to be.  I love this as I can get back to training faster and more intensely than before.
Sunlighten:  Have you noticed any other benefits of using your Sunlighten sauna?
James:   I find that my sauna sessions really help with relaxation. Given I put myself through extra stress during training, I'm a big believer in de-stressing as much as possible. During my 45 minutes in the sauna, I make sure to do some conscious breathing work which helps me to relax and releases endorphins to make me feel good and switch from a sympathetic to a parasympathetic state. The sauna is a great way for me to take time to mentally chill out and realign my mindset. No phone, no email, no distractions – just mental and physical recovery.
The heat from the sauna also helps in releasing heat shock proteins into the body, which are amazing for the immune system and gut health. I really believe people who take better care of their gut health will experience so many other benefits, and find that when I use my sauna post-workout consistently, I have a more efficient metabolism. 
It also helps with my training resilience. Since using my Sunlighten sauna, I've found I'm not chasing my breath all the time. I can breathe through my nose a lot longer during a workout and have higher energy levels throughout the day.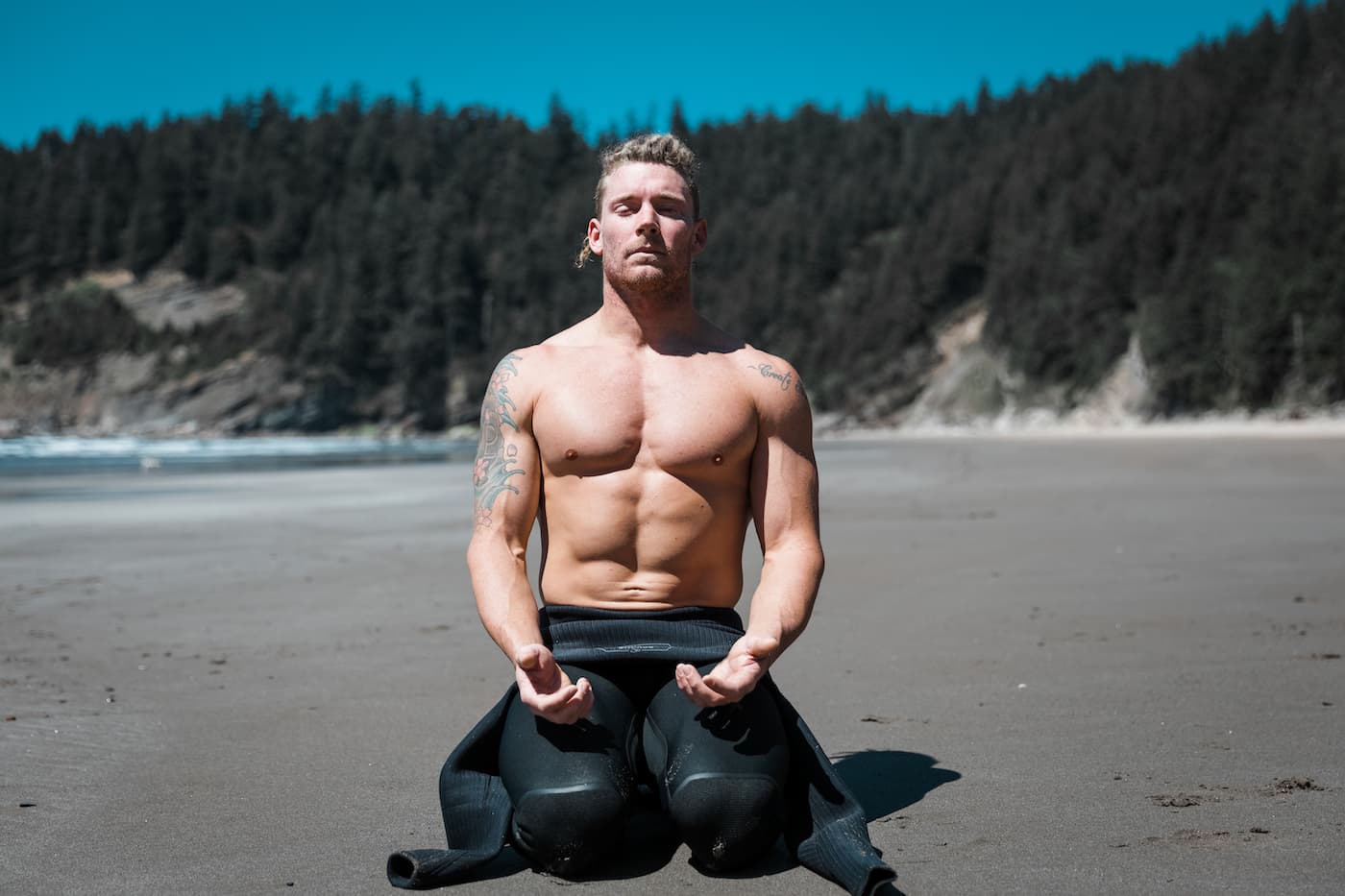 Sunlighten:  You've recently started trialling the Sunlighten lumiNIR – can you tell us a little bit about what you have been using it for?
James:   The lumiNIR has been so helpful with targeting specific areas for wound healing, especially if you don't feel like a full-body sauna session. I've recently had a minor tear in my bicep, and I've found that the lumiNIR has fast-tracked my muscle recovery over the last few weeks, which is awesome as there is nothing worse than having to skip a training session due to minor tweaks! The LED technology in the lumiNIR reduces inflammation and helps improve cellular performance and oxygen flow which helps me to target joint or muscle pain.  I also love the fact that I can take it with me to the gym so it is always on hand when I need it.
Sunlighten:  When you're not training or recovering in your sauna, how do you spend your time?
James: My partner and I are foster parents of quite a few animals, so that has certainly kept us on our toes! We currently have three foster cats, one of which we are expecting to have kittens any moment now, and also a few foster puppies who have recently joined our household. Not to mention, we have two dogs of our own, so we certainly value our sauna sessions during our downtime.