Nearly three decades ago, Liz Floyd got a tick bite at the young age of 4 during a picnic with her mother on a hillside overlooking the Golden Gate Bridge. A few days later, the young Liz began experiencing severe symptoms—wheezing, fever, extreme sweating—but a negative Lyme test put them on a path to treating allergies instead. Little was known about Lyme disease back then.
The cycle of symptoms came and went for many years, and as she grew up, Liz experienced more difficulties—knee and ankle pain, headaches, fatigue, and flu-like symptoms. A talented athlete, Liz swam at national meets with Olympic greats like Michael Phelps and Katie Hoff. She held USA National records, helped her high school team win state championships, and set state swim records—all the while silently enduring the often-debilitating trials of Lyme.
At age 15, Liz finally got some answers from new testing: she was positive for Rocky Mountain Spotted Fever, Ehrlichiosis, Bartonella and Borrelia. Her mother, Debbie, also tested positive for Lyme, Mycoplasma and Ehrlichiosis. They started receiving years of treatments together; some worked, some didn't. What made them feel best was a full cyclical anti-microbe treatment, ranging from IV antibiotics; weekly B12 shots; daily doxycycline with binder cholestyramine; plus, heavy metal, fungal, parasitic, anti-viral and bacterial treatments; and a gluten-free, dairy-free, sugar-free diet.
Years of observation taught Debbie much from watching her daughter's body perform in cycles, which helped her know what she needed when. Debbie became an expert on Lyme treatment for an athlete and figured out a formula of nutrition and supplements that worked well for Liz to maintain her health and athletic stamina—what to do when Lyme was active and when it went dormant. But they still longed for better.
Eventually Liz's junior year of high school brought a crossroads. While preparing for Olympic trials she had to make a decision whether to go on a swim career-ending IV port or not.  Fully committed to natural healing at this point, both mom and daughter decided to trust their intuition and take another route. They stopped the antibiotic treatments. Liz competed to get an Olympic time, and then they took a respite for some rest and sunshine in Hawaii. With no repercussions, they were empowered to continue that path, and though Liz barely missed qualifying for the Olympics, they celebrated that they both felt better without the drugs.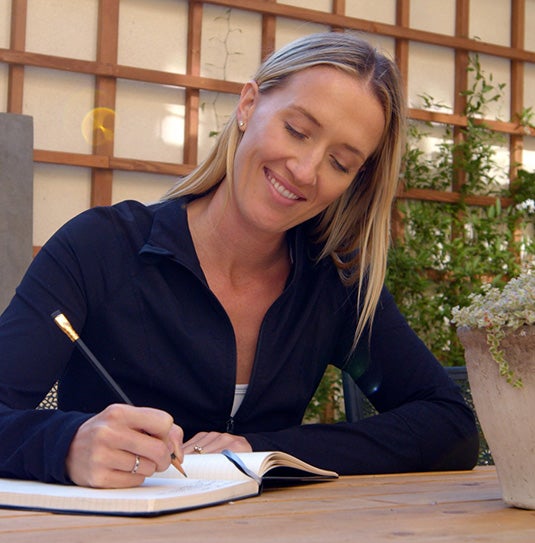 Debbie kept a life-long journal of her daughter's journey, and never gave up searching for answers. Along the way, she encountered talented healing professionals and a community who shared what they'd learned. Part of that included five levels of healing, working with the whole body—spirit, soul, emotion, mind and body. She applied what resonated with her, and eventually incorporated all of them in their wellness practices.
Infrared sauna joined their journey after they stopped taking antibiotics when Liz started college. They began incorporating sauna sessions as part of a customized detox protocol to detoxify their bodies from years of Lyme, its co-infections, complications and treatments, as well as to optimize their health and feel better.
Liz and Debbie's journey with Lyme disease became an education and a calling as they navigated the decision making and found their way to healing. The trauma, pain, adversity, and suffering they both experienced made them incredibly resilient. Both of them have dedicated their lives to helping others by sharing what they've learned—Debbie as founder of Discovery Health Solutions and Liz as a certified yoga instructor, wellness advocate, and founder of TheHive.health.
You can read more about their experience in Debbie's detailed account here.
Today, both Liz and Debbie are completely Lyme free and living their best lives yet.