Earlier this year, Deloitte declared the end of "work-life balance."1 Salesforce declared the end of the 9-to-5 workday.2 Microsoft Japan embraced a 4-day work week boasting a 40% productivity increase.3 According to Deloitte's Human Capital Trends report,
"Well-being was the top-ranked trend for importance in our 2020 Deloitte Global Human Capital Trends study, with 80% of our nearly 9,000 survey respondents identifying it as important or very important to their organization's success."4
Clearly, the year we've experienced has led to a permanent shift in the way the world thinks about work and life. Work came home with us in unprecedented ways, and we went to work under new circumstances. Underneath all that, battling a pandemic has elevated the importance of staying healthy.
After a year of adapting, we now face another challenge: figuring out how. How do we integrate wellness in the flow of our work?
COVID-19 changed a lot at the office--including wellness.
Even before the pandemic, many companies had already established wellness resources for their employees. In the aftermath of pandemic work-life, many large companies are beginning to consider the repercussions and implement concepts of integrating work and life, and what that means as employees return to work.
Wellness includes the pillars of mental, physical, emotional, and spiritual health. We feel the wear and tear of daily stress and the go-go-go mentality of the workplace, but the workplace itself is finally starting to catch on and do something about it.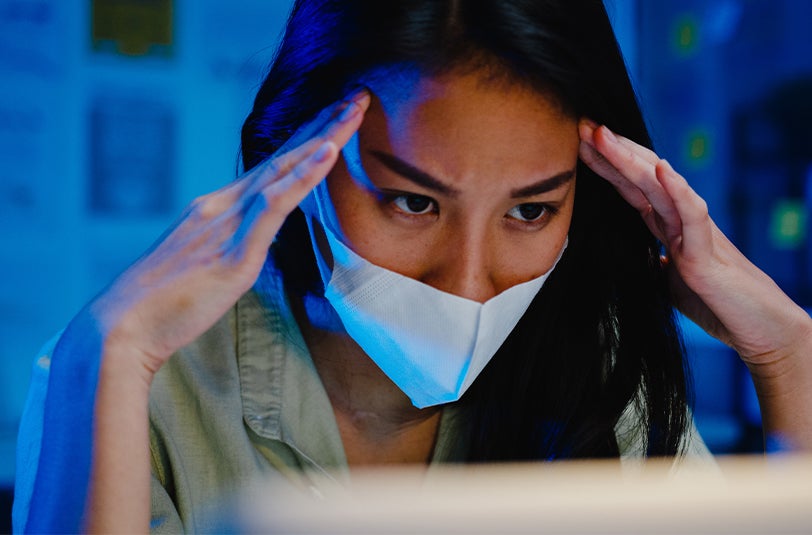 Humans weren't made to be under constant pressure. When we are placed under the constant stress of deadlines, accomplishment/competition mentality, and the majority of the daylight hours being consumed by work, our body sits in a steady state of fight or flight. When exposed to certain stimuli, those stressors elicit a hormonal response. The primary stress hormone is cortisol. When under constant stress of work and life, that constant deluge of cortisol starts to impact our health. It makes you tired, irritable, unproductive, and impacts your heart health.
If the average workday can elicit that kind of hormonal response, how much more has COVID increased it? The world has been chaotic and unstable. As we go back to work, our awareness of the need for some balance and stability has heightened. Emerging from COVID, one very important and often overlooked aspect of well-being is social well-being. How do we go from isolation back to in person human interaction, without experiencing fatigue and frustration? Re-integrating slowly is important. Just as when a deep-sea diver is surfacing, it is very dangerous to come up too quickly, this can be very damaging to the health of the diver. The same principle applies to diving back into the workplace atmosphere.
Who is embracing the trend and what are they doing?
An insightful article published by Deloitte highlighting and providing analysis of 2021 workplace trends, states that COVID-19 has reminded us of the importance of well-being and change that needs to take place in the office.
"Organizations that integrate well-being into the design of work at the individual, team, and organizational levels will build a sustainable future where workers can feel and perform at their best."- Deloitte, Diving Deeper.3
It seems that in light of COVID, the light needs to be redirected to the importance of well-being in the workplace and weaving it into ordinary moments of the day, rather than deeming it a separate "self-care." Wellness isn't just part of our day - we live and breathe it. So, what steps can employers make toward what Deloitte deems a need to "integrate wellness in the flow of work"?
Infusing wellness into the workday - make it part of the routine!
Amazon bought land to carve out walking paths, woodlands, and an amphitheater.
Facebook is implementing similar ideas with more outdoor workspaces.
The Google campus offers functional workspaces, open air spaces, and shopping on the campus.
Veterans United provides small group time during the workday for employees to connect through common interests, reading a book, exploring faith topics, playing games together.
Community America bank provides a Sunlighten sauna onsite for employees.
Sunlighten provides a healthy lunch program for staff to enjoy together four days a week, prepared by an award-winning chef, plus a fitness center, and a ping-pong table.
Many companies are offering more flexibility in terms of hours, time off, and in what environment work can be done.
Wellness coaching has become popular as a strategy to make work well-being a priority.
Tips for workflow well-being
Wellness doesn't have to be elaborate or expensive. It begins with small things, and a belief that you are worth taking care of. Try integrating these simple, doable ideas: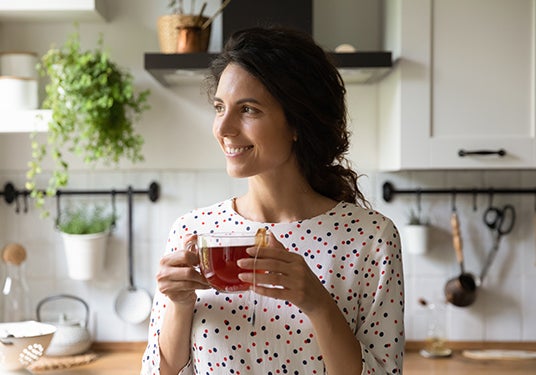 Create a positive morning routine. Start your day with something that sparks joy in you. Have a cup of coffee or tea in your favorite mug, meditate, go on a 10-minute walk, or meet with a friend. Do something that will make you want to hop out of bed and start the day positively.
Think of life as a flow, not a balancing act. Take courage knowing that the world is embracing the reality that humans are not compartmentalized beings. Be present in each moment and prioritize the greatest need.
Drink water. Water benefits the immune system and overall health, and we all need more of it. Prepare by keeping a water bottle at work, one that you like and know you'll use.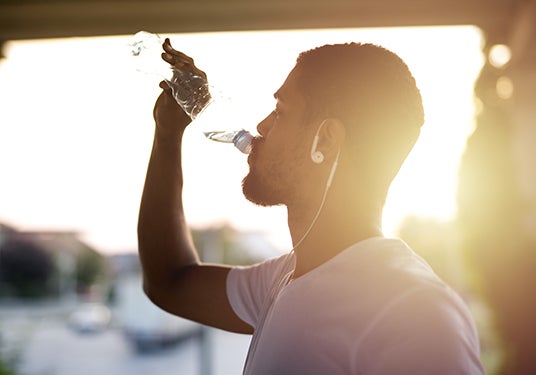 Breathe. Your brain and body need oxygen to function. This is a foundational practice in yoga you can apply at your computer. When you feel yourself growing stressed and your body tightening, pause and take three deep breaths. That process biologically transforms your brain.
Get to know your co-workers. Make time to check in with each other.
Take breaks. Keep healthy snacks or an invigorating candle at your desk or go on a short walk. A few times a day, take ten minutes to reconnect with yourself by incorporating things you enjoy.
Know when the day is done. We all have those weeks, the ones that keep you up because of a project or deadline, but know when to leave work at work. What is something you can do before you leave to turn off the day and leave yourself open to the fun you can have with family and friends? Maybe plan to play a game or meet with a friend after work. Pick out a nice meal or park to go to when the day is done.