However, you're likely reading this because you truly do want to look and feel your best and live long and well in the process, right?
More than ever, it is ultra-important to try to eat and use only the USDA Certified Organic versions of all the foods and ingredients…
Why USDA Certified Organic is so Important Today
You see, whether you are feeding it to your body through your mouth or skin, synthetic ingredients and pesticides and other agricultural chemicals can be sources of hormone-disrupting, cancer-causing, reproductive-toxic chemicals.
This is one reason why choosing skincare products — and foods whenever possible — with the USDA Certified Organic label is so important.
If it doesn't actually show the USDA Certified Organic seal (or the independent scrutinization / certification equivalent in other countries), be very cautious and take a very close look at their ingredients label.
Words like "organic" are thrown about very loosely today to prompt people into buying… even though, when you look closely at the label, they may only contain a very small portion of total ingredients that are actually organic or, worse, they contain a variety of synthetic and harmful chemicals.
If a product is USDA Certified Organic, it means it:
Contains at least 95 percent true organic ingredients
The remaining 5 percent of ingredients are on an approved safe list
Is free of synthetic additives, including pesticides, chemical fertilizers, petrochemicals and dyes
Was not processed using industrial solvents or irradiation
Is free of genetically modified organisms (GMOs)
USDA Certified Organic standards prohibit the use of sewage sludge, synthetic fertilizers and genetic engineering, and require producers to maintain the integrity of organic crops, preventing contacting between organic and conventionally grown crops, as well as contact with prohibited pesticides and fertilizers.1
Bottom line? More than ever it's important to care about high organic standards for your food as well as your skincare products.
Nature's Top 5 Most Effective Anti-Aging Ingredients to Use on Your Skin
Now that you're familiar with what to look for when it comes to ingredients in anti-aging skin care and the importance of ensuring products are USDA Certified Organic, let's dive into what the most effective anti-aging ingredients are to use on your skin.
5. Aloe Vera Juice (Aloe Barbadensis)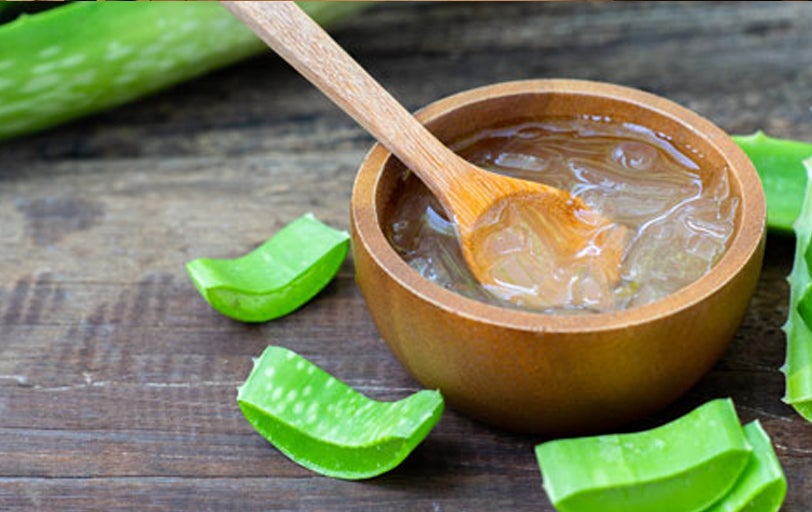 If you have an aloe vera plant at home, cut off a leaf and scoop out the gel inside.
Applying this vitamin- and enzyme-rich gel to your skin may help with exfoliation and has powerful anti-inflammatory and soothing effects (it's great for anti-aging and, as many already know, also great for cuts and other skin wounds).
It has also been shown to significantly reduce the appearance of wrinkles and boost elasticity in human skin.
Interestingly, research showed that consuming aloe gel can also be beneficial because it may increase collagen production and decrease the collagen-degrading MMP-1 gene expression.
Researchers went so far as to say, "[O]ral aloe gel supplementation may be a novel anti-aging strategy that prevents and repairs cutaneous [skin] photoaging."2
NOTE: Aloe vera can have a laxative effect when taken internally, so start with a very small amount.
4. Camu Camu Extract (Myrciaria Dubia)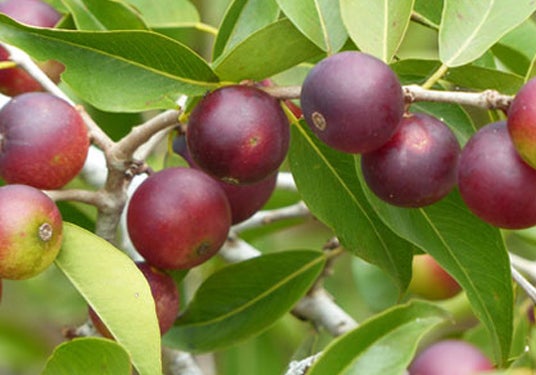 Camu camu is a rich source of polyphenols including flavonoids, phenolic acids, tannins, stilbenes, and lignans. With a higher phenolic and vitamin C content than many other tropical fruits, camu camu is bursting with antioxidant and anti-inflammatory power.3
Because of this, applying camu camu extract to your skin may provide a range of powerful antiaging benefits, such as lightening the appearance of dark spots, smoothing the appearance of wrinkles, and evening out your complexion.
The high concentration of vitamin C in camu camu is a powerful way to stimulate collagen production and supports antioxidant protection against photodamage from the sun.4
As noted in the Journal of Alternative and Complementary Medicine:5
"[T]here is a pressing need to increase the visibility of natural products such as camu camu to point to their potential benefits in populations that are not only aging but also experiencing the negative effect of inflammatory and oxidative conditions."
3. German Chamomile Extract (Chamomilla Recutita)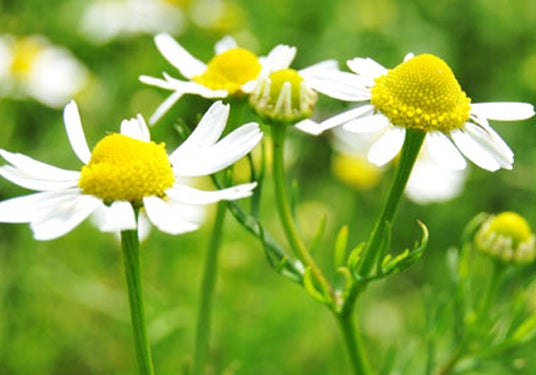 Chamomilla recutita (Matricaria), also known as German chamomile, is not just another pretty flower.
This natural plant has very impressive antioxidant, antimicrobial and anti-inflammatory effects, to say the least.6
While chamomile tea and extracts may be useful for dampening systemic inflammation, chamomile applied to skin penetrates below your skin's surface to the deeper layers8 and has a soothing, anti-inflammatory effect that helps to calm dry or irritated skin areas.
2. Indian Gooseberry Extract (Phyllanthus Emblica)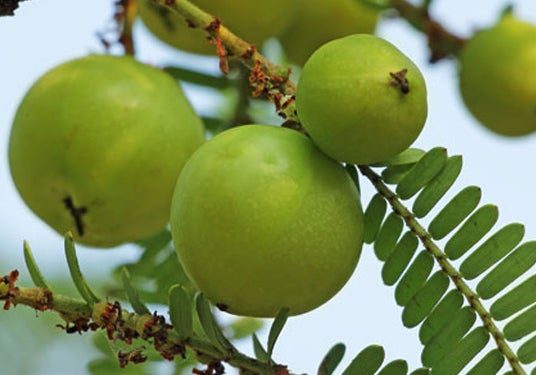 Indian gooseberry is a medicinal plant long used in ayurvedic systems of medicine to restore lost vitality and vigor.8
Indian gooseberry is a very rich source of vitamin C, amino acids, minerals and phenolic compounds – all reasons why it's so beneficial to apply to your skin.
Indian gooseberry stimulates pro-collagen (a precursor of collagen)9 while protecting your skin from sun damage, helping to prevent dark spots and wrinkles.10
It's also known for shrinking and unclogging your pores, leading to a fresher, smoother skin appearance.
1. Maple Leaf Extract (Acer Rubrum, Acer Saccharum, Acer Pennsylvanicum)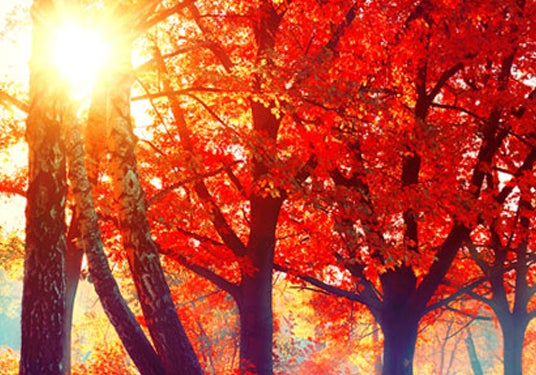 It turns out that maple leaves are packed with phenolic compounds that can boost elastin and may restore the look of youth to your skin better than anything else out there.
When researchers looked in detail at red maple leaves, they found 106 such compounds, including 11 that may have never been discovered before and 75 that weren't known to exist in red maple until now.11
Now, perhaps THE key reason skin can increasingly look wrinkled, saggy, and otherwise "old" is because the elastin in skin that maintains skin's elasticity increasingly breaks down.
Well, certain glucitol-core-containing "gallotanins" in maple leaves were even found to inhibit this breakdown of elastin in the skin, and at the same time they may also fight skin inflammation and lighten age spots.12
The researchers described them as having the potential to tighten up skin like a plant-based Botox, and with just topical application — not an injection.13
Where to Get These 5 Top Ingredients for Your Youngest Looking Skin?
Okay, so you now know 5 of the planet's most powerful research-based natural ingredients that each provide a range of different benefits and that, in total, add up to your youngest and healthiest-looking skin.
Up to now, though, it would have been quite the challenge to find most of these.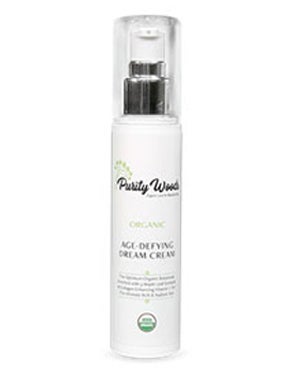 That's why here at Purity Woods — once we had done our research on the planet's genuinely most effective anti-aging ingredients for skin — we set out to provide you the planet's MOST effective solution to restore the appearance of youth to your skin.
Purity Wood's Age-Defying Dream Cream provides you all 5 of the top natural anti-aging ingredients for skin you just discovered above. In fact, it provides you all 5 PLUS over 25 additional top USDA Certified Organic ingredients!
Find out more about the Age-Defying Dream Cream here.
Want Another Way to Improve Your Skin Regeneration? Try Infrared LED Light Treatments for Anti-Aging.
Treating aging skin with LED light therapy such as those offered with the Sunlighten lumiNIR® wand set is one of the most natural ways to fight aging, aid in muscle recovery and more.
The lumiNIR features the breakthrough LED technology first introduced in Sunlighten's 3 in 1® infrared saunas. Now, it is even easier in their new on-the-go treatment with the lumiNIR featuring four LED options – near infrared, red light, near infrared/red light, and blue light – for skin renewal, collagen production and cell turnover.
The various cell and tissue types beneath your skin's surface are every bit as unique as you are. Each one absorbs light at a different wavelength.
Learn more about the lumiNIR Wand and the lumiNIR bundle.