Infrared saunas don't need to be sweltering 
Annette purchased her Sunlighten sauna (she has the mPulse Smart Sauna Believe) with her husband, who was going through a health condition that was giving him jaundice. In order to prevent the buildup in his system, he needed to sweat. Annette decided to try it herself and found that because Sunlighten uses infrared light, the sky-high temperatures traditional saunas use wasn't necessary in order for her or her husband to start sweating.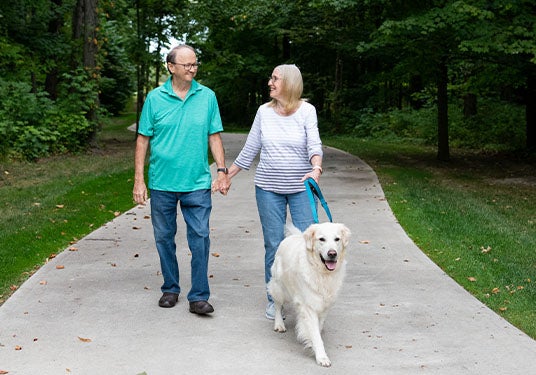 In fact, after about 30 minutes in a Sunlighten sauna, core temperature rises approximately 3°, which helps you sweat and start the detoxification process. That core temperature can remain elevated for up to 30 minutes after a sauna session ends, helping to energize and recharge. "I keep my sauna in the 125° to 130° range, and this is high enough to make me sweat," says Annette.  
Give yourself enough time to sit 
While Sunlighten saunas have specialized programs based on your goal (such as weight loss, detox, and anti-aging) which all vary in length of time, Annette says her sauna sweet spot is typically 30 minutes. "You can customize your own program, which is helpful based on how you want to use your sauna," she says. "For example, a lot of people may use a sauna to relax at night (and there's a program for that) but I use my sauna first thing in the morning, so I want a program that is going to energize me for the day." 
Annette says to keep in mind a Sunlighten sauna will need time to preheat to its desired temperature, so you'll need to factor that into your schedule. "Our sauna is indoors, and I typically give it about an hour to heat up. If we had one outdoors, this might vary based on what the temperature is outside."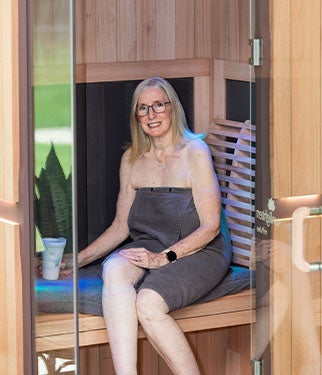 Consider some accessories 
"I use a CELLIANT body wrap when I'm in my sauna, and I love it," says Annette. "We have a small indoor pool next to our sauna, so my original line of thinking was that I could wear a swimsuit in the sauna, but the infrared light will not go through that type of material." Instead, the mineral mix in CELLIANT products helps convert body heat into infrared energy and reflects it back to the body to be absorbed by muscle and tissue. 
Annette also enjoys the chromotherapy lights that come with all Sunlighten saunas. This is special lighting that uses colors from the sun's spectrum to help align the body with different energy points such as detoxification, relaxation and more. Chromotherapy helps to address the mental or spiritual needs while infrared light therapy helps with the physical.