According to the 2022 Wellness Trends, from Global Wellness Summit, a comprehensive report that reveals what consumers are demanding from the future of wellness, what we are looking for from travel has profoundly changed, taking provocative new directions in a post-pandemic world.
Social indicators such as the 'Great Resignation,' record retirements and global nomadism reveal profound commitments to work/life balance and personal growth and happiness. Travel certainly fulfils many of those goals with a recent survey by American Express finding that 68% of world travellers said they were likely to base their next trip around improving their mental wellbeing.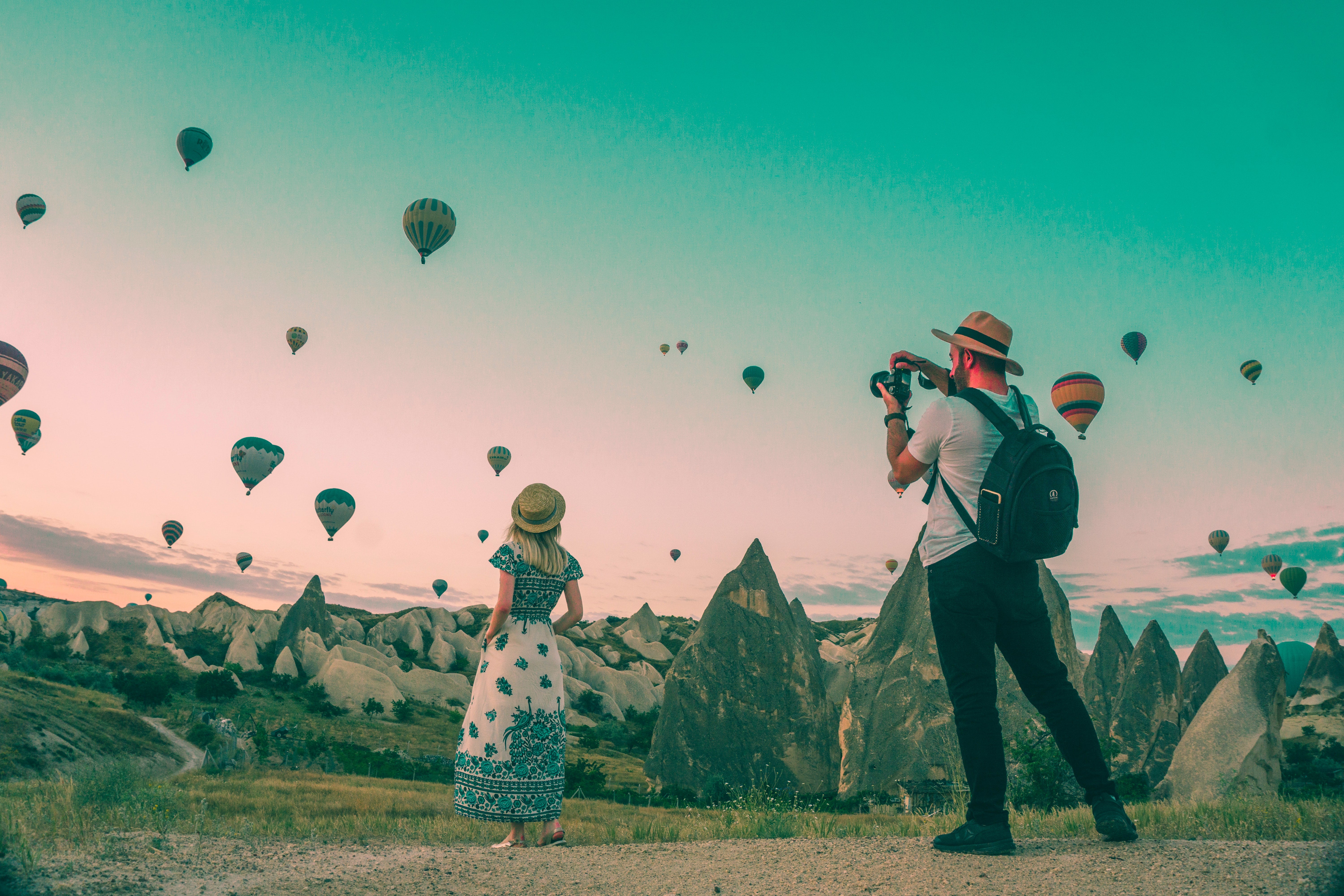 Photo by Mesut Kaya on Unsplash
What are adventure seekers and world travellers looking for?
Inspired by the Future of Wellness 2022 report, these five trends show that post-pandemic travellers are ready for adventure, engagement and a true sense of fulfilment.
New experiences that tap into a sense of purpose and ancient wisdom
From camping in a Sami lavvu or teepee in northern Sweden to learning Haida weaving and language in Haida Gwaii, Canada, Indigenous experiences are growing as travellers seek out the original locals and First Nations populations reclaim their homelands.
In Australia, two of the country's marquee UNESCO World Heritage sites have been returned to Aboriginal ownership in Queensland: Fraser Island, now known as K'gari in the native Butchulla language and the Daintree Rainforest, now co-managed by the Queensland Government and the Eastern Kuku Yalanji, with the goal of turning it over entirely to the Aboriginal people.
Travellers are looking to gain a deeper respect and appreciation for all that has come before them and learn about the traditions, practices and history through native eyes.
 Adventures that help us grow creatively and intellectually
Volunteer work, adventure and education meet in the future of travel. Lifelong learners who want to make a difference can increasingly participate in citizen-science programs. In the report, they share that visitors to the tropics have long been able to help ocean stewards with coral-growing efforts; at the Conrad Maldives Rangali Island in the Maldives, guests work with the resort's marine biologist to help plant the coral nursery and in Bermuda, the Rosewood Bermuda offers family-friendly coral-planting swims. There is also a rise in tour operators offering creative pursuits like singing, painting, pottery, and writing courses to help people fulfil personal missions and challenge themselves creatively.
 Travel that promotes nature as a healer
 For many of us, travel is a form of natural healing. It's about discovering places, foods and cultures we've never seen or that are different from our own, and immersing ourselves in them. And after so long cooped up in our homes, it's time to get out and experience the full healing nature of, well, nature. Whether it's ocean surfing as therapy in Mexico or raising and releasing monarch butterflies at the Lake Austin Spa Resort in Texas, nature is perhaps our most prolific healer. It provides a slowing down, endless inspiration, fascination, and promotes a childlike wonder that heals even the weariest of souls.
 Tourism that connects us with communities and ourselves
After years of social distancing, travel operators aim to satisfy our social cravings with rich community-based tourism offerings. As the travel clock restarts, expect more multigenerational reunions and personal quests as individuals seek to reclaim their lives and their sense of connection and community. A local example is IHG hotel group, which has created a new set of hotels called the Vignette Collection. Dedicated to positive community impact, they partner with a local school to provide on-the-job training and find ways to boost the local economy.
 Deep rejuvenation and relaxation
The devastation of the pandemic has elevated emotional healing programs at spas, resorts and retreats. Travellers are seeking quiet, relaxing, and beautiful experiences that leave them not only feeling well rested but their mind, body and souls rejuvenated with carefully curated restorative wellness workshops and offerings.
"The pandemic has changed people's view on wellness, it has made people realise they need to take care of themselves." Pam, Mansi in Central Gippsland who incorporated Sunlighten's Infrared light therapy and AirPod Hydroxy therapies into their offerings
Hotels, luxury stays and even Airbnb accommodations are installing mini wellness 'getaways' by adding Infrared saunas to their properties, allowing guests to unwind after a day of sightseeing or lounging around by the pool. Operators like Pam from Mansi on Raymond are becoming increasingly passionate about educating guests and introducing them to the wonderful wide world of wellness and all of its benefits.  
We would love to know the ways in which you are beginning to explore the world again, and using travel as part of your wellness journey.
To learn more about the health and wellbeing benefits of light therapy, visit our website or enjoy a range of articles on wellness, immunity and post-workout recovery on the Sunlighten blog.