Seeing the light when it comes to infrared saunas
There has been a recent shift in consumers' mindset regarding what is considered a 'must-have' in wellness travel. With an increasing focus on modalities that promote mental acuity and clarity, travellers are wanting to relax and unplug from their busy lives. Gravitating toward destinations and resorts that help them decompress and feel healthier, it seems that the wellness industry is finally starting to see the light.
Is there anything better than a sauna to relax, unplug and gain greater mental clarity? 
Why we need light to survive
It's no secret that one thing that all humans need to thrive, and that we cannot live without, is light. Light is an essential nutrient for humans. And just as we can have malnutrition from a nutrient-deficient diet, we can have mal-illumination from poor light exposure.
To function well, human cells need nutrients from light, just as we require the intake of certain vitamins and minerals (vitamin C, magnesium, zinc) to function optimally. Our health depends on getting the right doses of five different types of bioactive light, including: blue, UV, far infrared, red light, and near infrared. 
Yet with the majority of modern life being lived indoors with limited sun exposure, there is up to a 1,000-fold difference in light intake compared to what our ancestors experienced. These light deficiencies and toxicities are having a massive impact on our health and wellbeing, and have been linked to many neurodegenerative diseases like Alzheimers, MS and Parkinson's, certain types of cancer, obesity, diabetes, metabolic syndromes, and heart disease.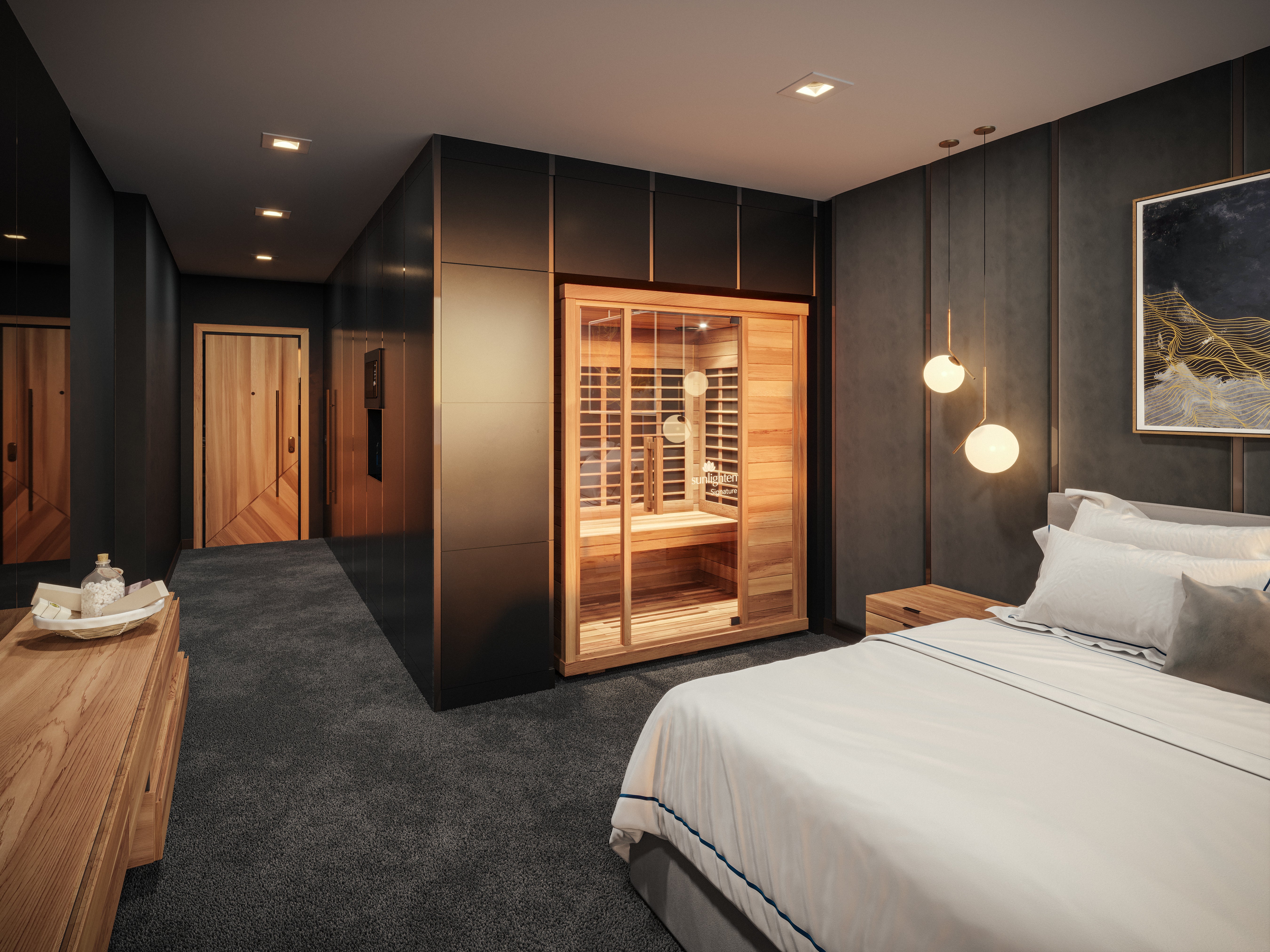 Getting the right kind of light
Increasing our light intake is not as simple as just 'go outside more'. Because even though nature emits infrared light through the sun, unfortunately, direct sun exposure is a key contributor to a number of acute and chronic dermatological diseases, including skin cancer.
Instead what we can do is increase our exposure to invisible light technology, like infrared saunas, which are able to reach deep into the body (several centimetres and close to 2 inches in some cases) and are able to directly penetrate into the cells, tissues, blood, nerves, rods and cones of the eyes, the brain, and into the bones. 
Once light reaches those deeper tissues, it can have incredible healing effects on the cells, increasing energy production, modulating inflammation, relieving pain, helping cells regenerate faster, and much more.
Leading the way in light therapy
From the Swiss Alps to San Diego's award-winning Eco Chateau and world-famous 'gateway to a new way of being' Oya New Earth, luxury wellness centres are now giving guests a myriad of ways to remove toxins, relax muscles, improve blood circulation, increase metabolic rates, soften skin, relax and rejuvenate your mind. 
Be sure to check that your destination of choice offers a range of research-based tech-remedies and therapies like Mild Hyperbaric Oxygen Therapy (mHBOT), Cryotherapy, and of course — infrared saunas — ahead of your next health-inspired getaway. 
To learn more about the benefits of Sunlighten's infrared sauna for your health and wellbeing, visit our website or enjoy a range of articles on wellness, the power of detox and post-workout recovery on the Sunlighten blog.