Let's help each other share the light.
From the beginning, our success has been woven with the success of our friends and partners who share our passion for wellness and infrared light. For over 20 years, we've been blessed to support and partner with other leaders in the natural wellness space. We've helped to grow their brands and businesses and they've helped us. It's always been a win-win. Benefits of being a Sunlighten partner include competitive commission rates, discounted pricing, marketing and campaign support, performance visibility through user-friendly referral platform, unique tracking links and special promotions for your audiences or followers.
Send Referrals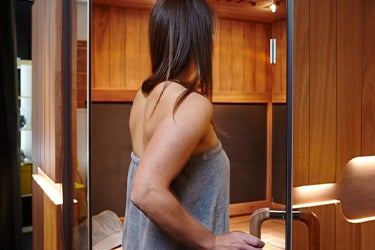 Customer Referral
If you're a Sunlighten customer, you can receive £75 credit to use on sauna accessories or spa products on our website when you refer a friend who purchases a sauna. Simply have your referral mention your name to the sauna specialist at time of purchase. 
*Excludes lumiNIR, sauna cushions & sauna cushion covers
Be Inspired
3 min read
Programmed, Personal & Precise — Why everyone's talking about Sunlighten's new mPulse Smart Sauna
Sunlighten Red Light sauna