The Cabin Temperature
The traditional sauna is a centuries-old tradition and is unquestionably a helpful ritual.
Traditional saunas use high heat to heat the cabin air and a shallow, surface sweat will be produced as the body cools itself. Some infrared sauna heaters also work this way.
On the other hand, Sunlighten infrared saunas are not required to run at high heat (60+). The ambient air temperature of the sauna is a personal preference. It has nothing to do with the efficacy of the infrared, which works best between 45 - 58 degrees.
This is great news for those who find hot air in traditional saunas to be intolerable.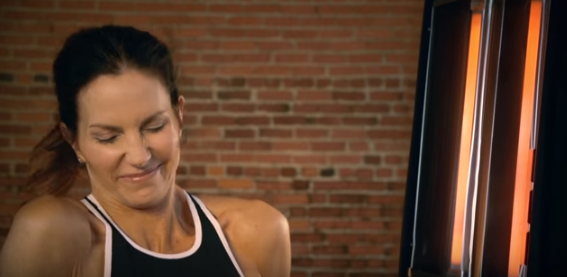 When looking for an infrared sauna, we suggest you note the following:
1) What is the experience like?
A sauna is a place to relax and stay well.
The lower temperatures in infrared saunas help you to feel at ease, not overwhelmed or heat-stressed.
Infrared sauna lovers have stated that they struggle to breathe in traditional saunas. Others dislike the high heat.
The beauty of the infrared sauna is that you have the ability to control the temperature (or the wellness program in the most advanced saunas) to suit your personal preference. 
2) Temperature isn't the important factor – EMISSIVITY of infrared is.
The aim of infrared saunas is to get infrared into your body.
When looking at a sauna, the key factor is a word called 'emissivity'. Emissivity is equated to the effectiveness of infrared. We talk more about emissivity in this article.
Most saunas do not provide consistent infrared output or high emissivity. Sunlighten saunas have been shown to be up to 99% emissive with constant infrared output.
Sunlighten is the only sauna company investing in research and development. Thus, we were able to develop a heater that emitted almost perfect levels of far infrared heat.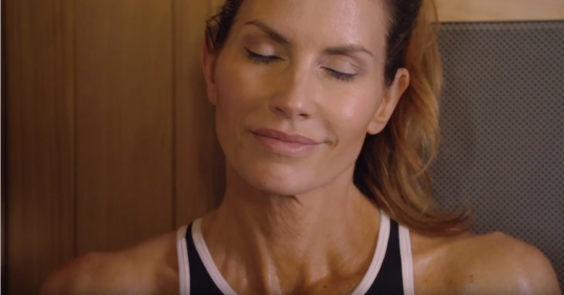 The bottom line: temperature is not as important as the effectiveness of infrared output.
3) Your Core body temperature
Compared with high-heat saunas, infrared is capable of penetrating human skin.
By penetrating the body, infrared raises core body temperature to elicit a deep, cleansing sweat.
Sunlighten developed the patented Solocarbon® heater to ensure high far infrared emissivity with a large surface area.
Test data on Solocarbon showed a rise of nearly a 3-degree rise in core body temperature in a 30-minute session. View test data here
Summary
When looking at the temperature options in saunas, note that:
1) Infrared is optimal at lower temperatures than traditional saunas
2) The Goal of Infrared Saunas is to get Infrared into your body, not high heat on your body
3) Infrared saunas aim to raise your core body temperature, necessary to assist with documented wellness outcomes.
You can read more about the difference between traditional and infrared saunas here.
Do you have any more questions about temperature in infrared saunas? Let us know in the comments below or feel free to contact us directly.